Instantly Secure Multiple Energy Buyers to Unlock Capital from your Existing Solar Projects
Unlock previously inaccessible capital from your existing quality solar projects. Lyght enables your projects to be attractively valued and participated faster than ever before.
Lyght creates Immediate Value for
Solar Energy Producers
Lyght streamlines the entire onboarding, sales, and leaseback process by leveraging on technology and financial innovations. Enabling solar energy producers to secure new segments of energy buyers

faster

at an

attractive

solar project value.
Unlock Capital Instantly
Unlock previously inaccessible capital to fund your next solar project.
Stable Recurring O&M Fees
Creates incentive to maintain a high-yield project by receiving stable recurring O&M fees.
Direct-to-Buyer Strategy
Reach out to the masses. Save precious time from engaging buyers individually.
Legal & Contracting Resources
Lyght facilitates all transactions with standardised contracts that ensure all counterparties' interests are aligned and protected.
Increased Project Valuation
Our valuation & pricing model optimizes your project value with each listing.
Secured Transactions & Risk Management
All fund flows are transparent and facilitated under a partnering bank's trust/escrow account for efficiency & accountability.
Lyght Contracting Process
Lyght's platform provides a simple and streamlined contracting solution, that saves time, effort, and unlocks instant capital for solar energy producers.
Lyght Due Diligence & Onboarding Process
Successful Listing on Lgyht
Buyer Engagement & Participation
Sales & Purchase Completion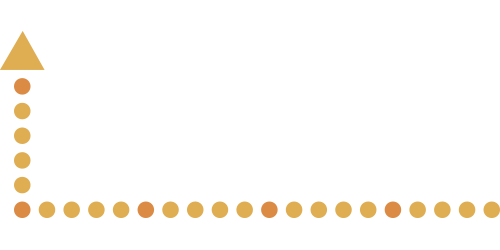 Instantly Unlock Capital & Start Receiving Recurring O/M Fees
Redefining the direct to buyer procurement process
Fractional Contracts Through Buyer's Aggregation
Not reliant on a single buyer but allowing multiple parties to participate directly in green energy projects. Lyght's platform aggregates multiple buyers with the participation limit decided by you.
Standardised Documentations and Process
Lyght facilitates the entire sale and leaseback process with standardised and streamlined contracts for the procurement process to happen instantly, not years.
Data-Driven and Competitive Project Pricing
By contracting Lyght to facilitate the entire procurement process, you will be assured of a market-competitive valuation for your projects based on Lyght's data-driven valuation model.
Secured and Automated Contract Administration
Lyght ensures that the same rules apply for all buyers accurately and that all subsequent recurrent operational / fund administrative processes are automated through our trust/escrow account with a trusted banking partner.
Can Lyght Help in Your New Solar Projects?
Solar Project Financing. Made Simple.
At Lyght, we work with trusted partnering banks to quickly execute on market opportunities, taking away the capital raising process and allow energy producers to instantly embark on new projects.
Specialised in Solar Financing
Customised financing solutions based on your current and upcoming operating assets, assessed by our specialised lending team.
Tailored Financing Solutions
Customizable terms & undertakings; sufficient loan amount, adjustable tenor and competitive LTV ratios based on your requirements and projects.
Hassle-free and Swift Approval
Timing is key to getting the finance and capital when you most need it. We guarantee a quick turnaround service-lead-time.
Contact Us
Interested to list your Solar Projects on Lyght?